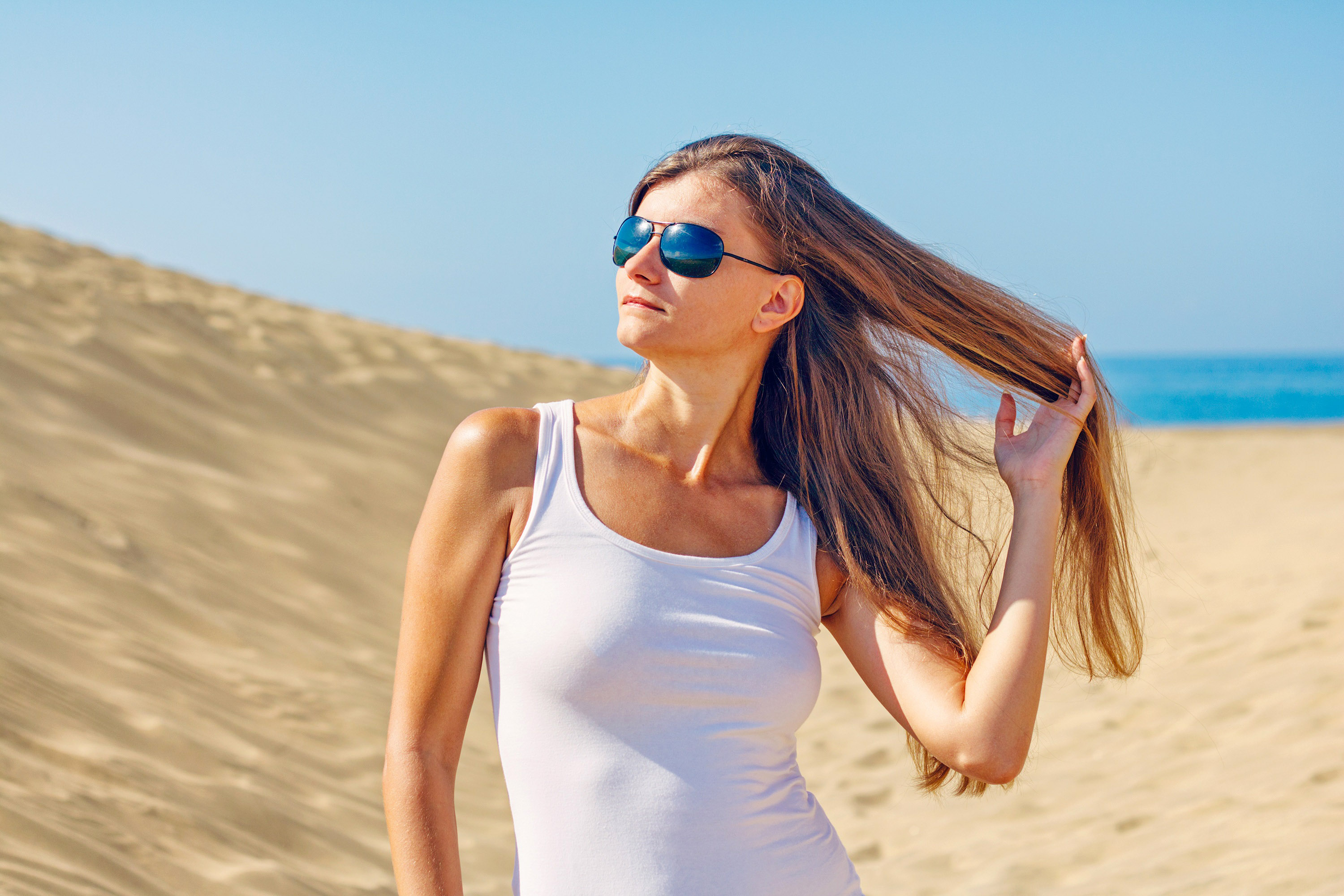 Sunbathing, good ice cream, feeling the waves, building sandcastles and laughing nonstop is a good plan for summer. But do you wear light or elegant clothes? Do you prefer many colors or white? Today we show you that regardless of style, wearing white in summer is the key. Let's see why.
To feel
White color transmits light, purity, cleanliness, relaxation and many other good feelings. The clothes we wear partly reflect who we are. Dressing goes beyond the routine. We have summer every year, right? But that doesn't matter; we are someone different every summer. However, colors are the same and we can take advantage of that.
Vibrate with white color, feel, experiment, be yourself. Surely you will say "I love white but there are many problems when using it". Do not pay attention to those who say that it will seem that you are going to a wedding, that you will get dirty, or look very pale. White is a phenomenal color and little used in summer. If you promise to try, we will tell you how to solve these supposed problems!
Choose one
Bright white, ivory white, platinum white, pearl white, champagne white, beige … and counting.
There are many types of white; you just have to choose the one you like the most and the one that matches your skin color. Yes, there are also many types of white skin. In that case, you did not choose it and you cannot change it, but with a lot of makeup or doing the same the King of Pop did!
If the white color of your skin has a cold tone you should wear a cold white, or if it has a warm tone then you should use a warm white. There are many techniques for you to discover your exact skin tone; a makeup artist can help you with that. Voila, so you will get rid of one of the problems: never look pale again!
Mixture
Now, if you do not want to look like you are going to a wedding, all you have to do is mix. Mix what? Texture and material. Let's see, the bride and groom always dress alike from head to toe. Believe me: those who want to be extravagant at their weddings do not wear white!
If you wear a dress in summer, you can have: seam breaks, patches or ruffles all in white. If you wear a skirt and blouse, the skirt's fabric can be thick while the blouse's fabric can be thin. If you wear fishermen or shorts, you have it even easier! You can also play with accessories or makeup and look amazing. Seriously, it is a little dated to think that white is only for weddings.
White is perfectly usable
You make a mistake if you blame white for highlighting clothing stains. Spots are terrible on both white and colored clothes, so everything depends on you. If someone else spills a coke or other drink over your suit, that person was not to blame either. White is perfectly usable if you are someone careful and cautious!
Featured Photo credit : ©www.freepik.com