These are some of the unkept secrets of the beauty world, things that all women should know. These are more than just life hacks, they are tips you cannot live without. Whether it's makeup, self-care, or personal beauty, here are 20 tips to make your beauty routine flawless. Fill in your eyebrows with eyeshadow.
Use translucent powder between coats of mascara to thicken your eyelashes.
Keep eye cream and nail polish in the fridge for a smoother application and longer life.
Don't touch your face – you might cause a breakout.
Layer liquid eyeliner over top of a pencil eyeliner.
Use a blotting tissue instead of powder to keep your makeup from looking cakey
For soft sultry eyes, line the top lid in black and the bottom lid in brown.
Brighten your eyes by taking a white eyeliner to the lower lid.
Prevent chin breakouts – keep a bottle of hand sanitizer near your computer.
The place where you most often rest your chin on your hands.
Don't use powder after age 36 – it'll accentuate the lines and wrinkles in your face.
Use dry shampoo to give your hair more body.
Mix foundation and lotion together for a DIY tinted moisturizer.
Use a nailbrush and toothpaste on yellow nails.
Sleep on silk and satin to protect your hair from breakage.
Camouflage gray roots by creating a zig-zag shaped part in your hair.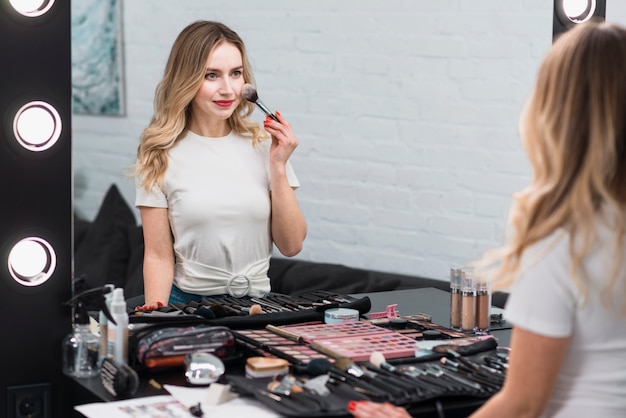 Always stay within one to two shades of your natural hair color for best results.
Rinse your hair with cold water to seal it and prevent split ends and breakage.
Don't lower your chin while putting on mascara – that's how you get mascara on your
upper lid.
Use your ring finger to apply products to your face – it'll put the least amount of pressure
on your skin.
Never put mascara on your lower lashes.